Hello Hollyvale Families! This is a reminder that our Back to School Night event will be on Monday, August 22, 2022 from 5:00pm - 6:00pm. ¡Hola familias de Hollyvale! Este es un recordatorio de que nuestro evento de Noche de Regreso a Clases será el lunes 22 de agosto de 2022 de 5:00 pm a 6:00 pm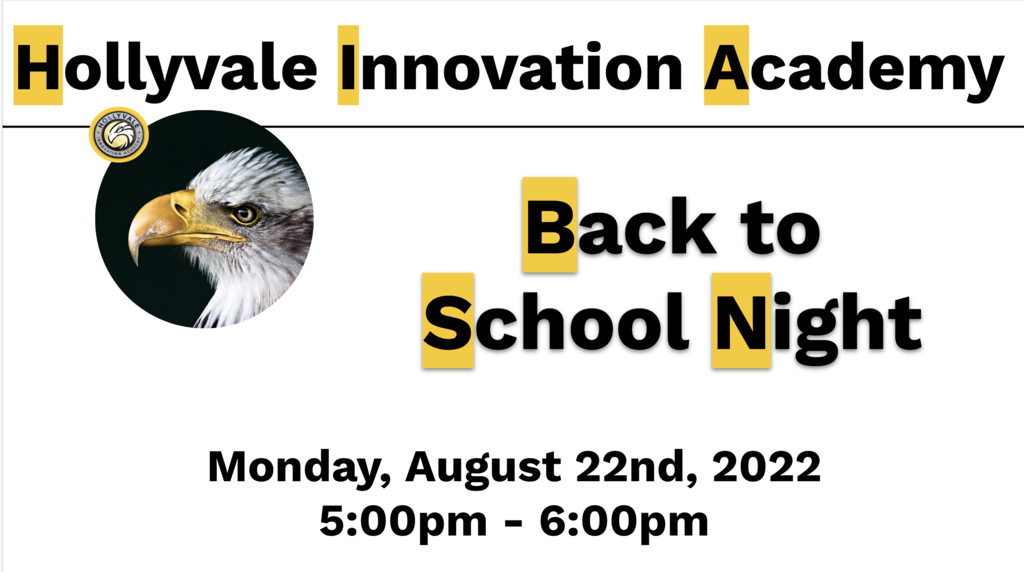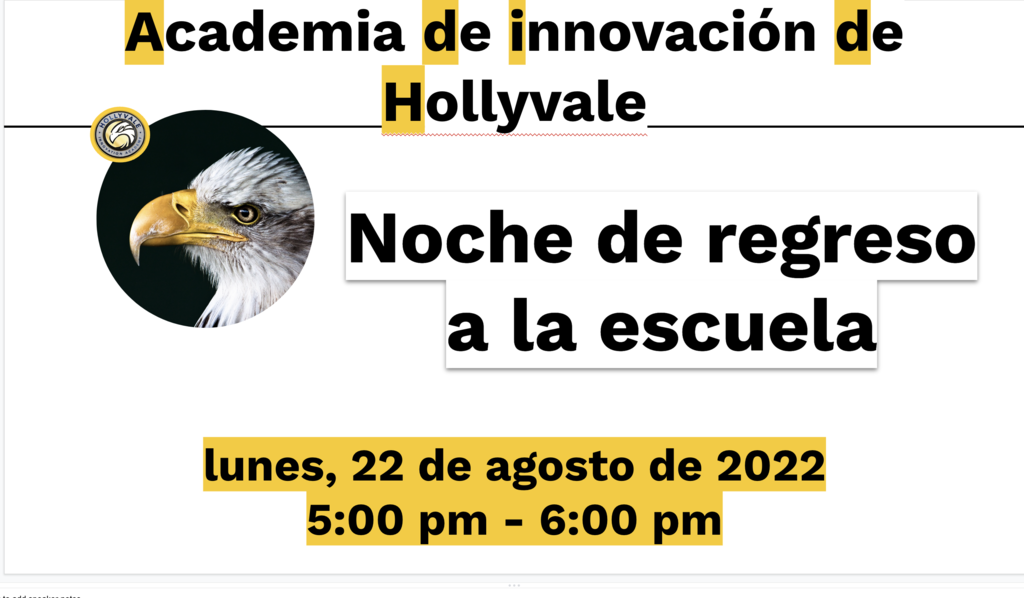 You are cordially invited to a special "Welcome Back to School" event sponsored by our African American Parent Advisory Committee (AAPAC). This event will take place tomorrow, from 10 AM - 1 PM in the parking lot at 15576 Main Street in Hesperia. The purpose of this event is to celebrate the beginning of the new school year and also to inform and recruit new members for our African American Parent Advisory Committee for the coming year. This is a free event for parents, students, and our community. We will have vendors, raffles, giveaways, entertainment, and lots of resources for our parents and community members. All are welcome to join in on the fun!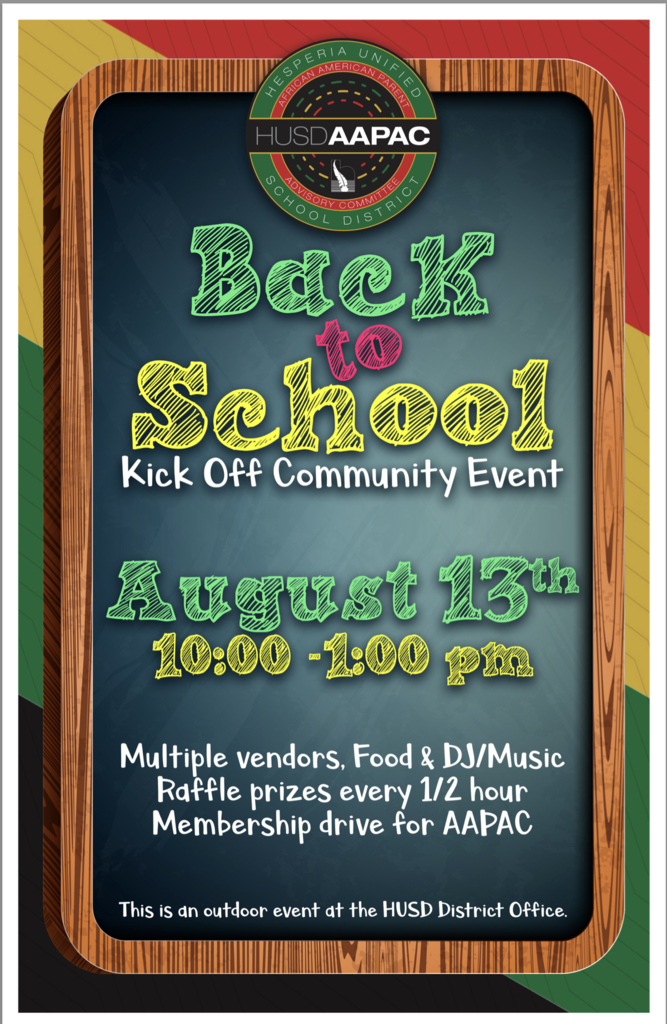 The Affordable Connectivity Program (ACP) is a new federal program that helps low income families afford the cost of having internet service at home. More information about the program can be found here:
https://5il.co/1fy5h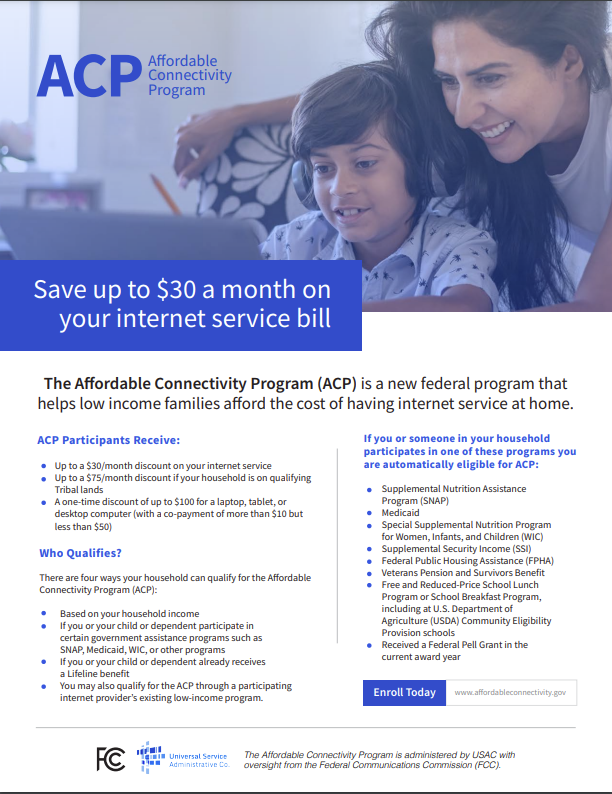 Attention all educators: HUSD is hosting an Ed-Tech workshop on Saturday, August 20th, 2022 9am-1pm at Hesperia Junior High School. If you are interested in attending please RSVP by 5pm on Thursday Aug 18th. Go to
https://bit.ly/3JJXtFz
to RSVP for the event.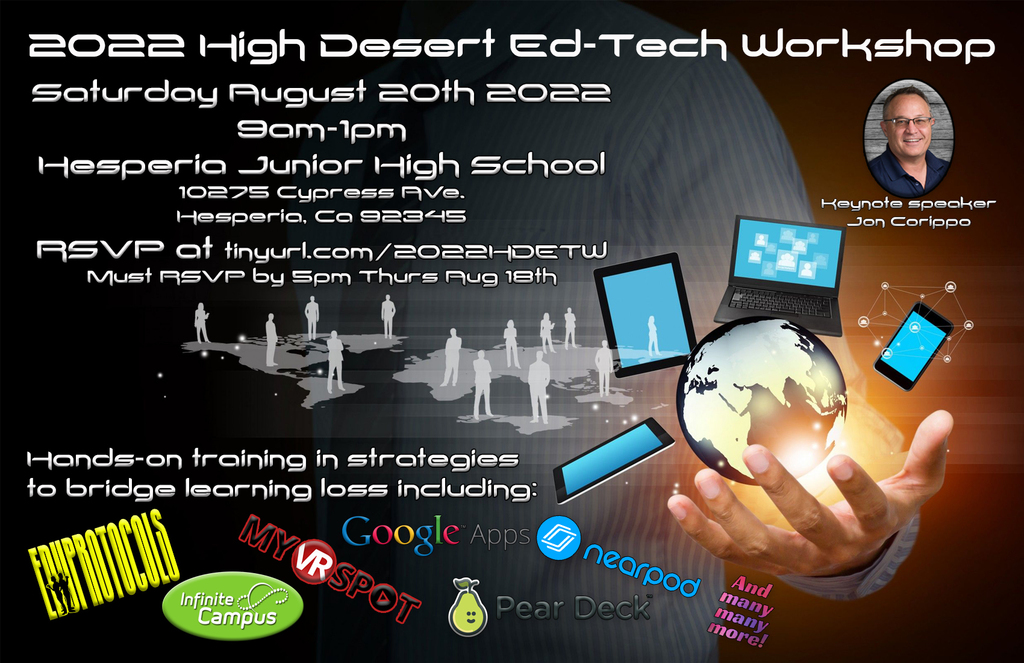 Early Release Wednesday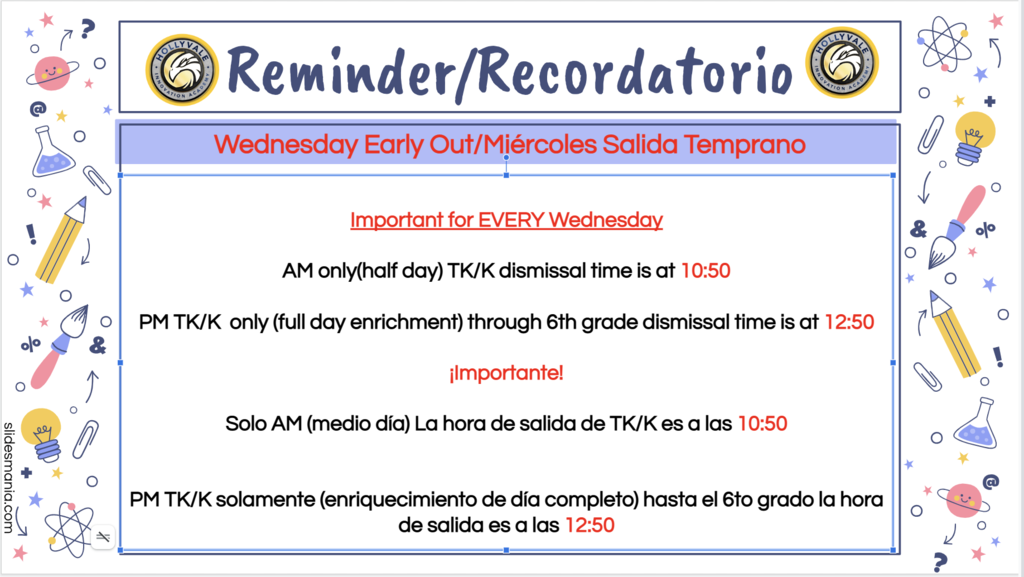 Hello Hollyvale families! We are asking for your help. In order to help dismissal go a little faster, we are asking all drive-up, pick-up parents to put a sign in their window with their student's name, grade and teacher name. For student safety, and to help speed up the process, we are asking all TK/K parents to line up along the fence near the bus circle. We will have the TK/K students line up on the opposite side of the fence still inside the school. All 1st and 2nd grade students will be lined up on the wall and we will have parents form a line that goes out towards the street. Thank you all so much for helping with this. Together we can make the dismissal process go much faster and safer. ¡Hola familias de Hollyvale! Estamos pidiendo su ayuda. Con el fin de ayudar a que la salida sea un poco más rápida, les pedimos a todos los padres que recojan en automóvil que coloquen un letrero en su ventana con el nombre de su estudiante, el grado y el nombre del maestro. Para la seguridad de los estudiantes y para ayudar a acelerar el proceso, les pedimos a todos los padres de TK/K que se alineen a lo largo de la cerca cerca del círculo de autobuses. Haremos que los estudiantes de TK/K se alineen en el lado opuesto de la cerca que aún está dentro de la escuela. Todos los alumnos de 1º y 2º de primaria formaremos en la pared y haremos que los padres formen una fila que salga hacia la calle. Muchas gracias a todos por ayudar con esto. Juntos podemos hacer que el proceso de despido sea mucho más rápido y seguro.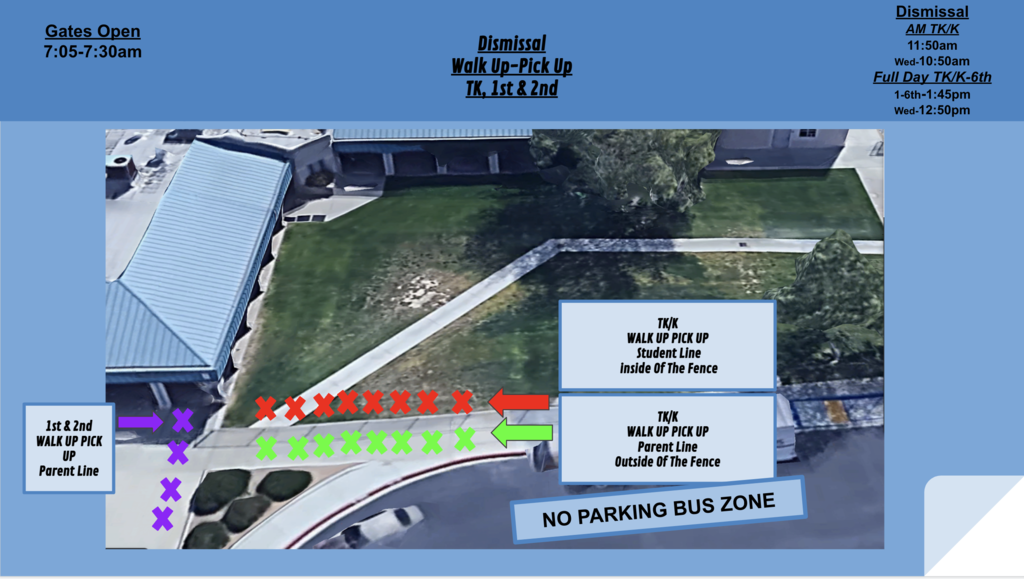 Hollyvale's School Site Council: If you would like to be a member of Hollyvale's Site Council or would like to nominate someone, please fill out the form below. Nominations will need to be completed by August 12, 2022. This committee oversees the School Plan for Student Achievement and expenditures. If you have any questions or want to know more about the School Site Council, please contact the office and we would be happy to answer questions.
https://forms.gle/xDGikWoMktQSb5nc6
Consejo Escolar de Hollyvale: Si desea ser miembro del Consejo del Sitio de Hollyvale o desea nominar a alguien, complete el formulario a continuación. Las nominaciones deberán completarse antes del 12 de agosto de 2022. Este comité supervisa el Plan escolar para el rendimiento estudiantil y los gastos. Si tiene alguna pregunta o desea saber más sobre el Consejo del Plantel Escolar, comuníquese con la oficina y estaremos encantados de responder a sus preguntas2
https://forms.gle/xDGikWoMktQSb5nc6


Hollyvale 2022/23 Bell Schedule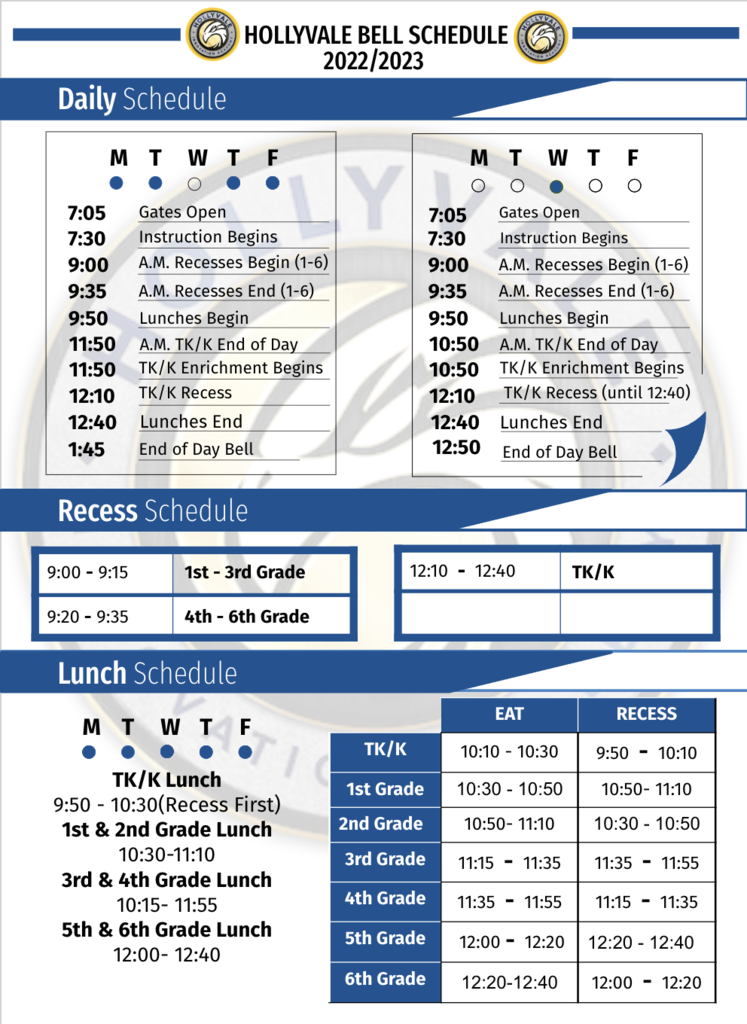 Please see attached for important reminders!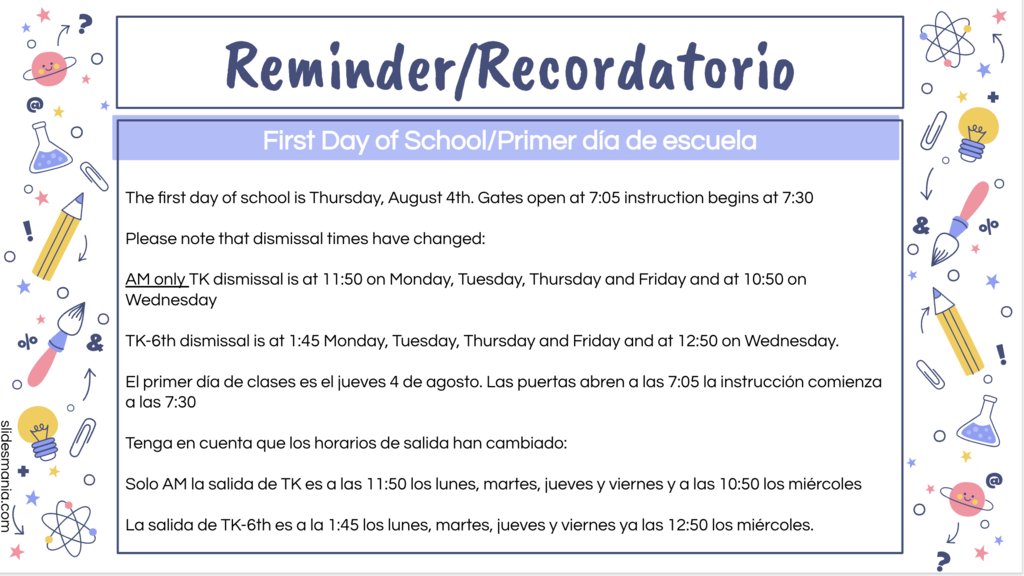 Important Dates: Please see the following attachments with important upcoming dates. Fechas importantes: consulte los siguientes archivos adjuntos con las próximas fechas importantes.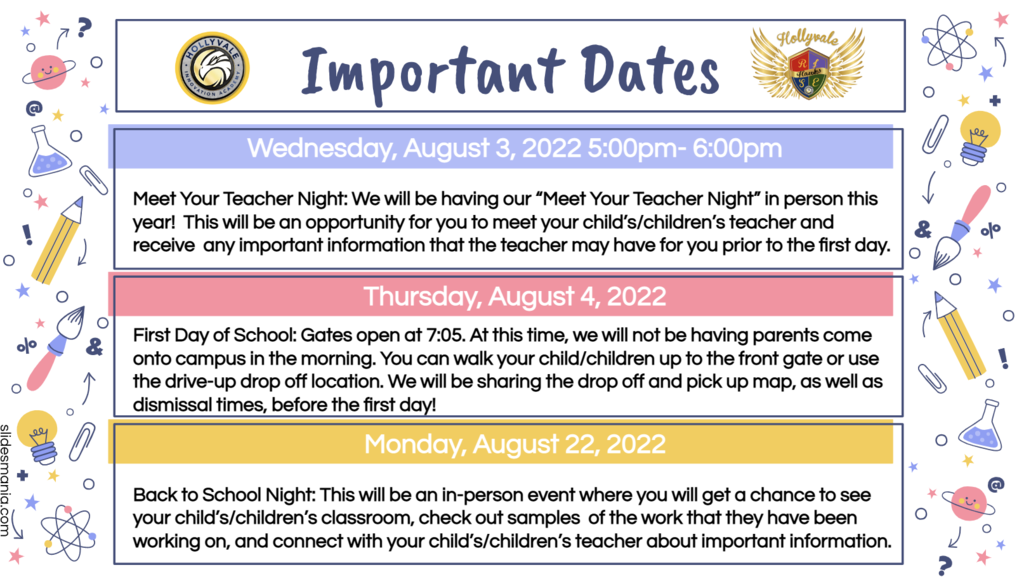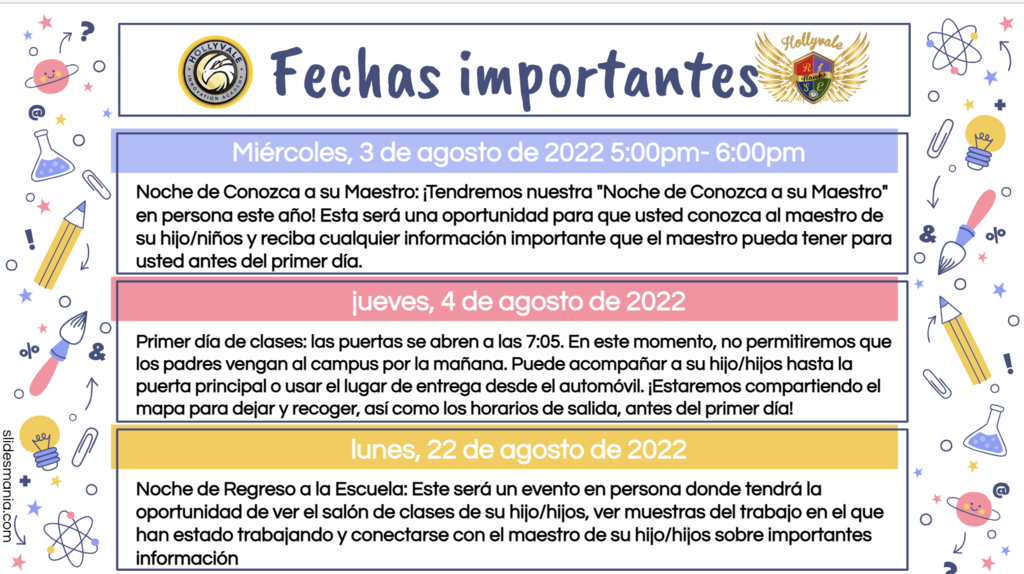 Please see the attached.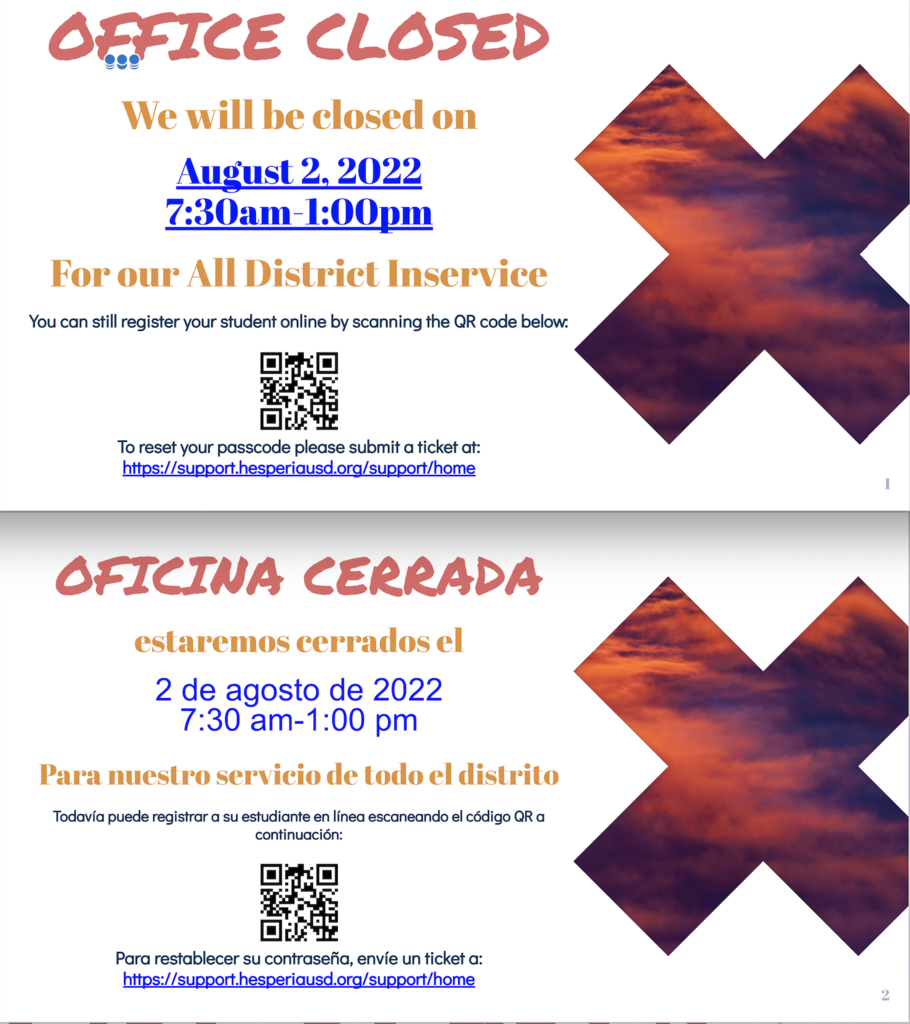 Hello Hollyvale Families! This is a reminder that the office is open. Office hours for this week and next week are from 8:00AM-2:00PM. If the doors are locked, call the office at 760-947-3484. The link the image doesn't work so you can scan the QR code or click this link update or register.
https://www.hesperiausd.org/o/husd/page/enrollment
School resumes on August 4th. We are looking forward to the new school year! Enjoy the rest of your summer.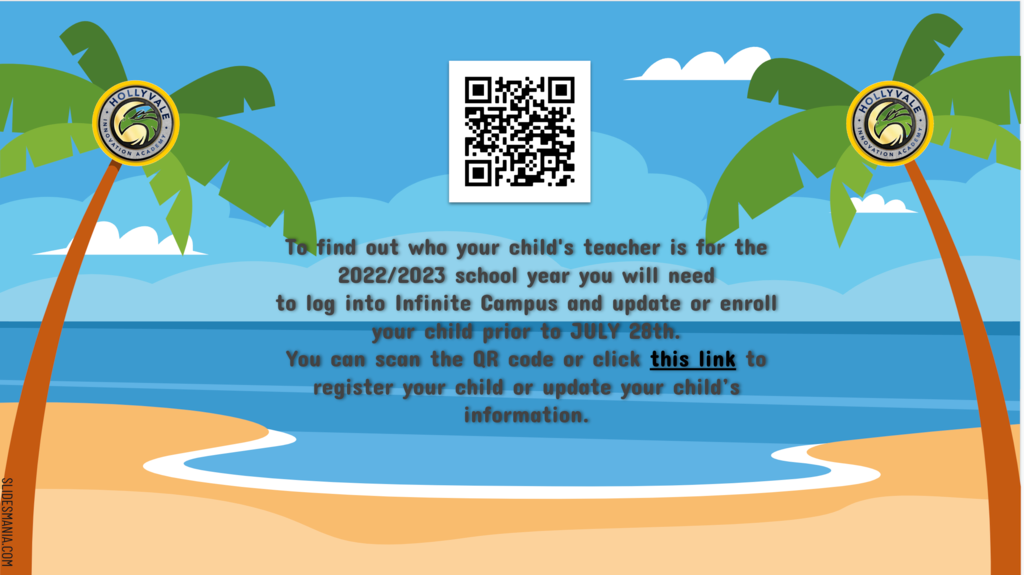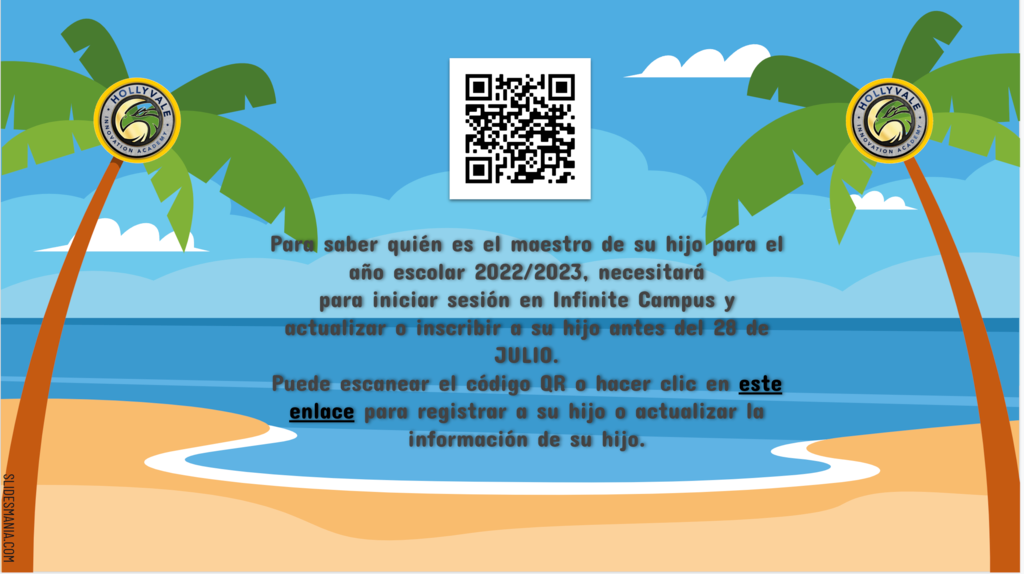 Infinite Campus updates and registration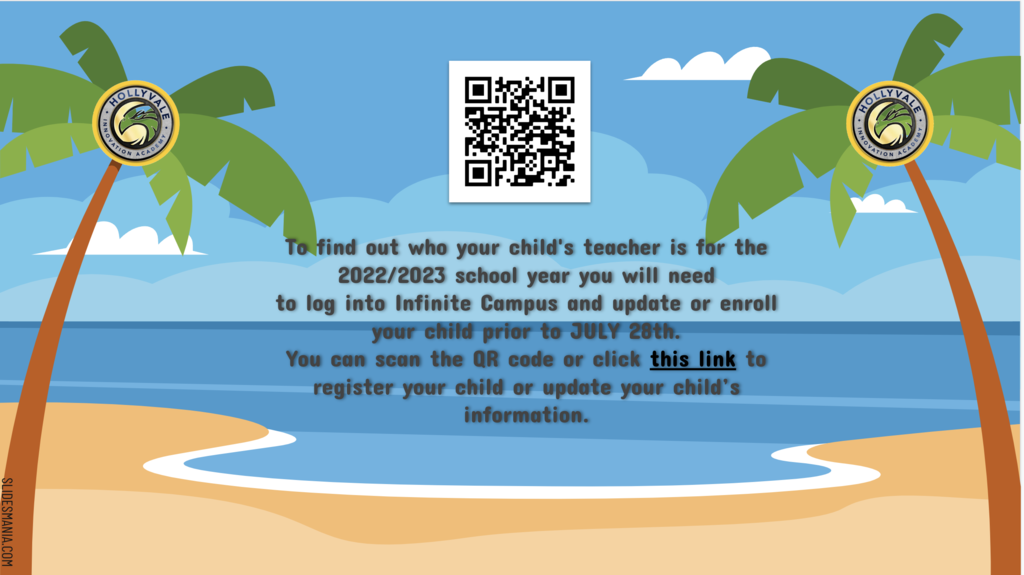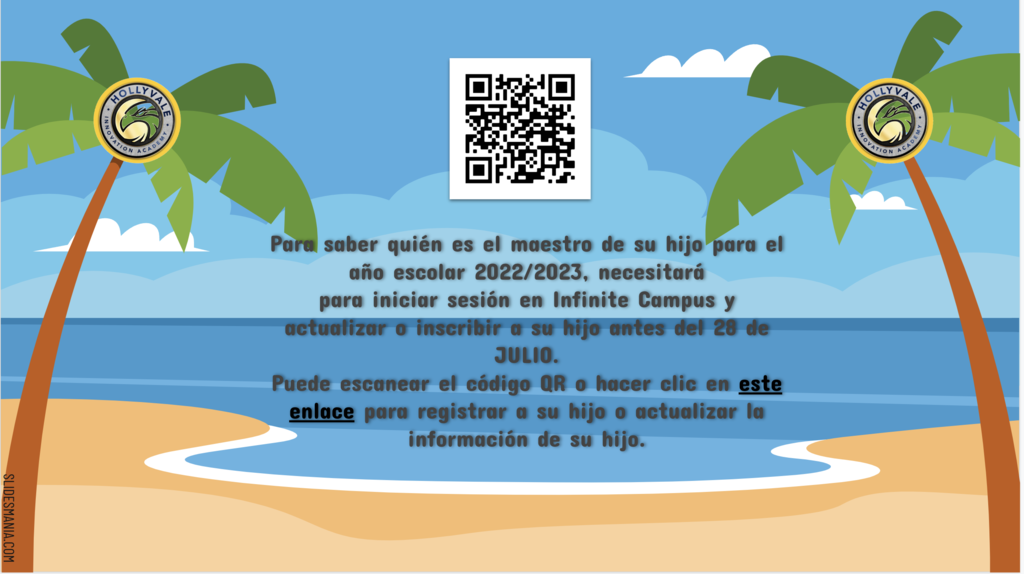 This Wednesday, May 25th, is Anything but a Backpack Day! Please see the attached flyer for details. ¡Este miércoles 25 de mayo es cualquier cosa menos un día de mochila!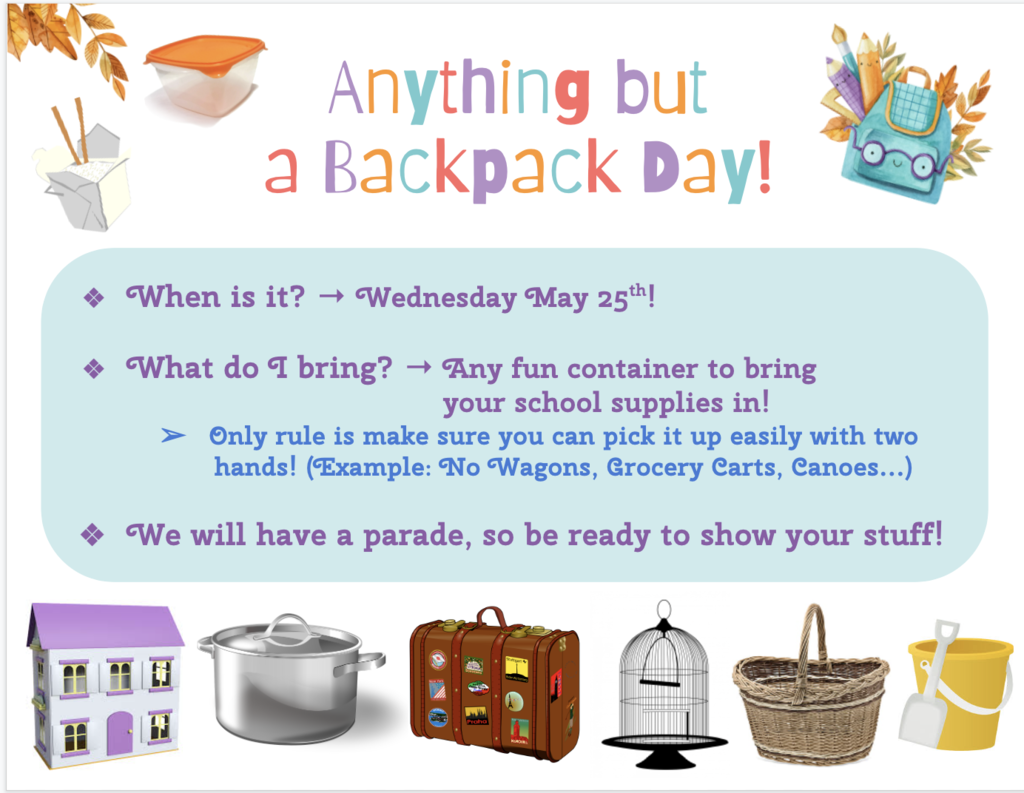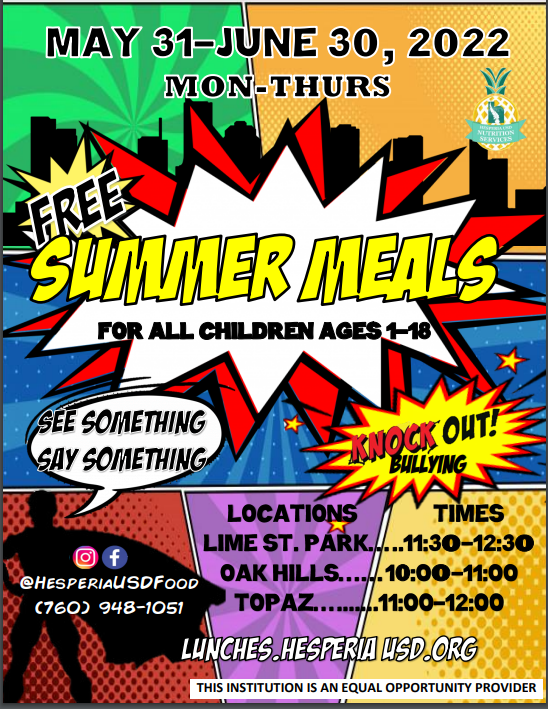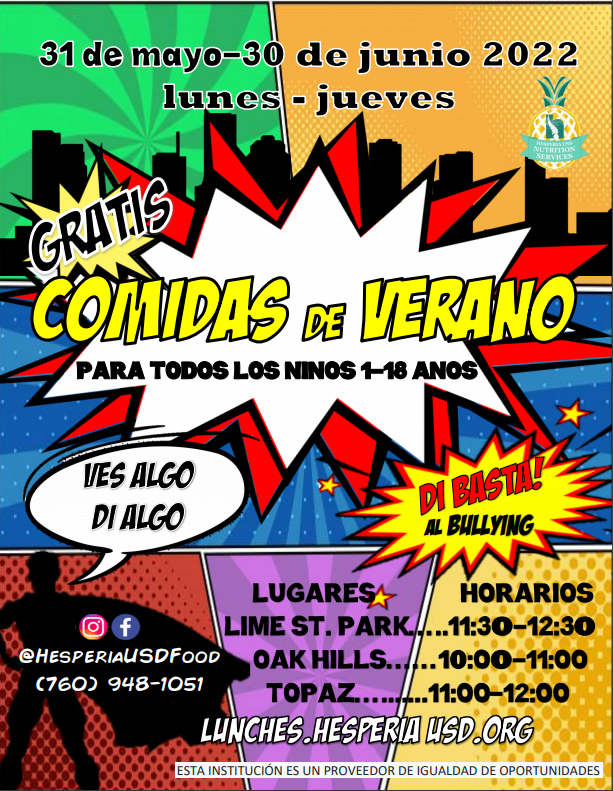 The district IT team is hosting a Smash Brothers tournament for elementary students grades 1st-6th at Cypress Elementary on May 18th starting at 4PM. Registration will be open now through May 16th. To sign up please go to the link here:
https://forms.gle/8ecpbfyyEnsk3Tt59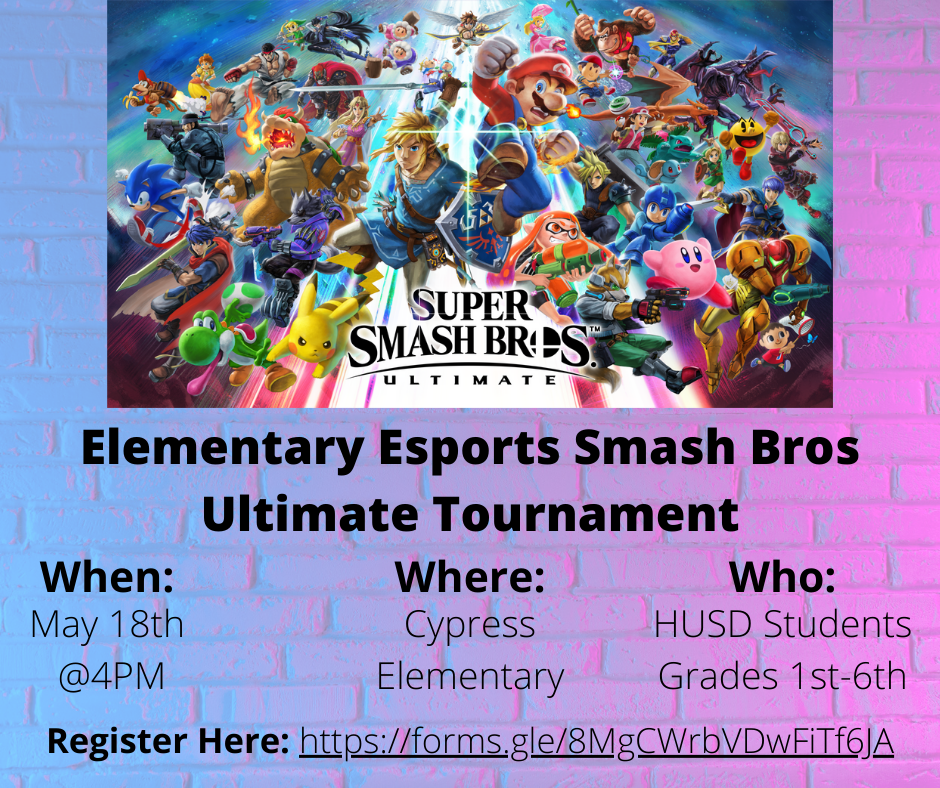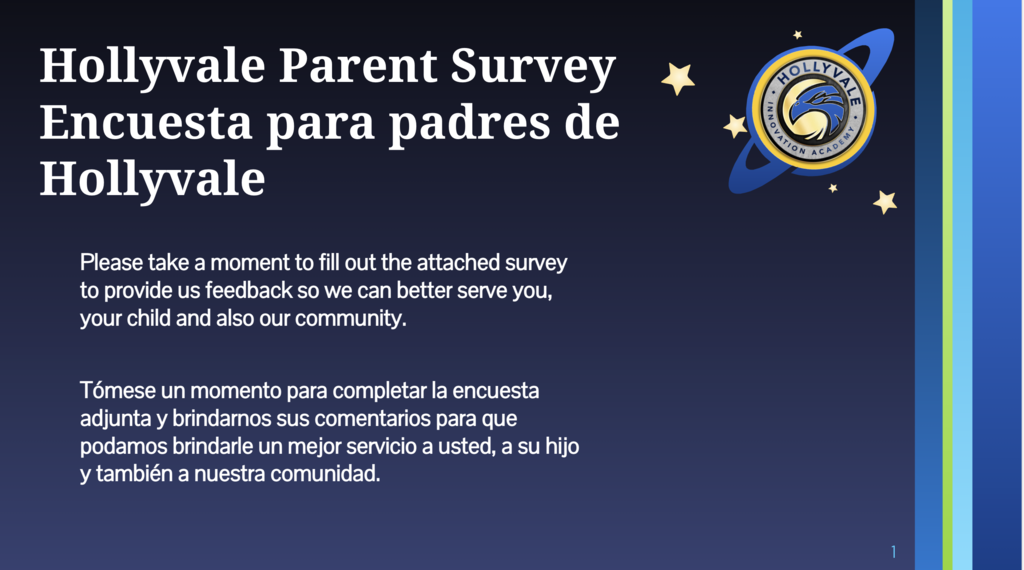 State Testing/Pruebas estatales